Y6 Prime 2019 مخطط تصليح هاتف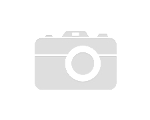 To every professional or novice who loves mobile phone maintenance, we offer on our website collection of important mobile phones schematic diagrams that you need, to know the difficult fault paths that no one knows except for those who know how to read the schematic diagram and know how to fix the faults.
You can download a free collection of schematic diagrams and service manuals for Samsung, Apple, iPhone, iPad, Apple watch, Huawei, Oppo, lenovo, Acer, Asus, and Xiaomi phones and more (information updated in 2022). No registration required. This free archive.